Product Development
Our decades of RF, analog and digital communications experience can help speed you through every stage of wireless product development. Our system architects, with access to high-end PCB design tools and databases, can quickly review your product plans to determine if your goals are achievable within a given technology and form factor. Option is deeply experienced in 2G, 3G, 4G, WiFi, GPS and ZigBee – and we specialize in the integration of multiple technologies on a single device. We help prevent developmental "dead ends" and multiple design cycles that can lead to cost overruns.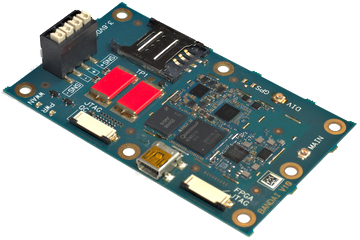 One of the biggest potential downfalls during the product development process is going into production with an item that is either impossible to build, or can be built, but has a low yield or high defect rate, or is designed with unnecessary production costs.
Option Engineering Services can help you avoid these common pitfalls. For more than 25 years, we've helped coordinate the manufacturing process numerous global organizations. From proactive strategic consulting, production-friendly product design and engineering to hands-on production organization. Option has the experience and resources – including an extensive database of information gathered during the production of numerous devices – to help save time and money in the manufacturing process. With Option Engineering Services, we'll help get your product to market in the fastest, most efficient manner possible.
As a company that is deeply committed to adding value to our clients' projects, Option will always seek the fastest, most efficient and effective methods to reach your objectives. Our consulting services include:
System Level Design
Schematic Entry
Layout (RF, High Speed, Signal Integrity and EMC our specialties)
Test and Debugging (Plus Automated Testing to validate designs)
Thermal Design
Design Optimization for High Volume Manufacturing
RF/EMC consulting
OptionLab is our in-house testing center. Equipped with a variety of the latest testing equipment and staffed by numerous engineers with years of experience – OptionLab is able to pinpoint RF and interference issues effectively and proactively, so we can advise your company on how to eliminate problems as early as possible in the development process.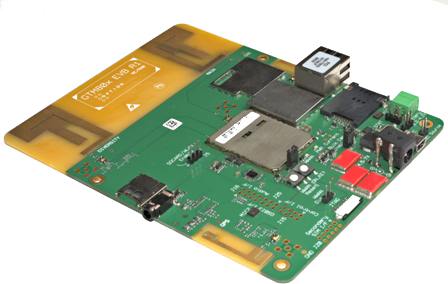 With our years of experience, we have substantial expertise in the following areas:
Rules/Regulatory Review
Mechanical Stack-Up Review
Schematic Review
PCB Layout Review­­
Signal Integrity Check
Product Testing
Compact RF Chamber Testing
Test automation & Pre-compliance testing
Using OptionLab's communications testing equipment and test automation software, we can assist with compliance testing for WiFi/Bluetooth, 2G, 3G (UMTS/CDMA), and 4G (LTE).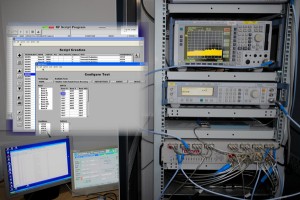 OptionLab can also handle complex RF test set-ups for design, conformance and benchmark testing to help validate products, certify them or benchmark its performance against competitors.
Our test automation and pre-compliance testing services include:
Standardized testing for 3GPP, IEEE and numerous other benchmarks
Throughput performance testing (conducted and radiated test set ups)
Load pull measurements for amplifiers
Customized RF parametric testing
Antenna design and measurement
For best performance, antenna integration should be considered as early as possible in the product design process. Option knows that the market requirements mean there is more to this kind of work than simply buying an off the shelf component and adding it to your product. Since embedded antennas interact with the device as a whole, early involvement of a properly qualified and experienced engineer can help avoid costly and time-consuming revisions later on, and Option is here to help.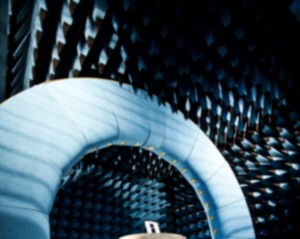 Between our experienced staff of highly qualified engineers, plus the resources of OptionLab, which includes a dedicated set of in-house antenna chambers for prototype measurement and optimization, your products will offer the performance, quality and overall integrity necessary to stand out in today's crowded marketplace. Option can help define performance targets, ensure compliance with regulatory agencies and network operators, and provide overall design expertise during the development of your products. With our team and the resources of OptionLab – products will get to market faster and perform better than ones developed by newcomers to the wireless industry.
Services offered include:
Stamped metal and PCB antenna design
Prototyping for 2G/3G/4G, WLAN, GPS, Bluetooth, etc.
Fast antenna measurements in an anechoic or reverberation chamber (700MHz-6GHz) antenna efficiency, gain, radiation patterns can all be evaluated
Antenna matching
OTA performance measurements (TIS/TRP)
Diversity gain and MIMO performance measurements
SAR measurements
Hardware Validation, Environmental Compliance & Reliability Testing
Taking "Design for Manufacturability" (DFM) measures in to account during the design phase will relax the strains during early production stages. It is by far much easier to ramp up production when necessary measures have been taken to align the design with the manufacturing process.
Durability testing is becoming an important factor for manufacturers striving to get ahead of the competition by lowering warranty and damage claims. We can help you minimize the risk and avoid later cost runs by putting the product through a validation program which includes externally induced environmental compliance and mechanical reliability testing, thermal behavior checking, signal integrity and current consumption checking. By identifying the weaknesses of your design and resolving them in early stages we assure your customer satisfaction and retention.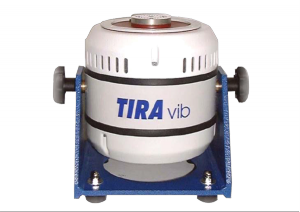 The Validation and Compliance program include:
DFX reviews.
Validation plan composition, based on industry standards.
Thermal evaluation through infrared inspection and/or thermocouple measurements.
Automated current consumption logging under various conditions.
Signal integrity verification & USB compliance testing.
Mechanical reliability & cosmetic quality verification.
Vibration testing.
Environmental testing for both temperature and humidity. Thermal shock testing.

Mechanical Design
It is hard to make an impression by introducing a product without a solid mechanical buildup. No matter how good your electrical performance would be, having a comprehensive overview of your mechanical buildup is a necessary aspect to increasing your chance of success. Our mechanical experts can support you with the mechanical stack-up of your electronic design, advice you in the selection and the design of your (electro-) mechanical parts. This will allow you to avoid common mistakes in early stages. It could be as simple as a clearance issue or incompatible parts caused by mechanical tolerances.
Furthermore we offer production tooling and test fixture design intended for the production floor.
Our mechanical department offers:
3D modeling of metal/plastic parts
Interference check mechanical assembly
Design heat sinks, cooling fins
Design of shielding cans
Design of antennas
Design of test fixtures for production testing